93 views Add as favorite Can low-carb nutrition prevent severe COVID-related illnesses? We don't have data on it, but according to ICU physician Dr. Kyeremanteng, it is certainly worth discussing. He believes one silver lining that may come from the COVID pandemic is the renewed focus on the risks of metabolic disease and associated obesity.
Dr. Kyeremanteng sees nutrition as a powerful tool to prevent the most serious diseases that he regularly sees in the ICU. He brings his energy and passion to prevention, even while caring for critically ill patients.
He also has great tips for how low-carb patients in the hospital can communicate their nutrition preferences with their doctors.
Lastly, we discuss Dr. Kyeremanteng's battle with racism and how he sees race impacting healthcare. His voice and his message show the critical importance of addressing racial disparities and helping everyone achieve better health.
Thanks for reading,
Bret Scher, MD FACC
As a member you have access to the podcasts as soon as they are published. Start your free trial now!
Check all of our podcast episodes here.
Table of contents
2:02 Welcome, Dr. Kyeremanteng
2:35 A major impact in healthcare
7:15 Dr. Kyeremanteng's low-carb summit
12:05 Mission to revive healthcare and focus on prevention
14:55 Preventive lifestyle during COVID-19
18:05 Low-carb patients and glucose medications
22:10 Advice to non-confrontational discussion with doctors
24:55 What makes preventions as priority difficult?
31:20 COVID-19 situation in Canada
33:15 Against racism and reaching for preventive care
38:55 How to start prioritising our health
45:05 Dr. Kyeremanteng and his wonderful work
47:17 Where to find Dr. Kyeremanteng
About the video
Podcast recorded in August 2020 and published in September 2020.
Podcast host: Dr. Bret Scher
Managing producer: Hari Dewang
Spread the word
Do you enjoy the Diet Doctor Podcast? Consider helping others find it, by leaving a review on iTunes.
Previous podcasts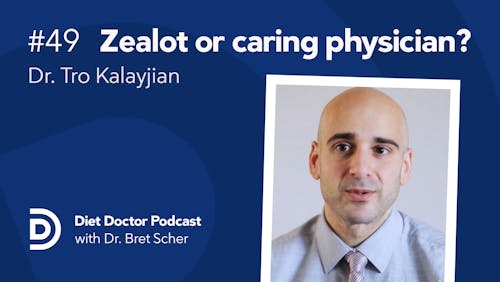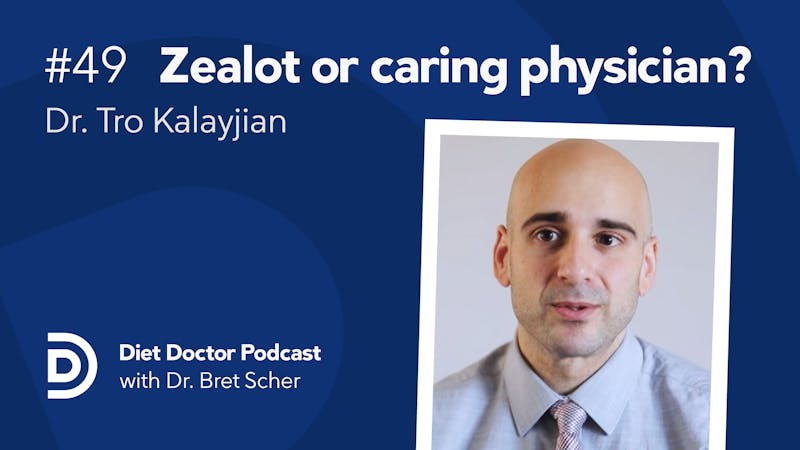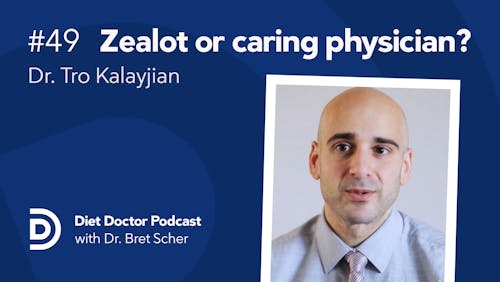 Diet Doctor Podcast with Dr. Tro Kalayjian (Episode 49)1:02:34Few people have taken a personal and professional journey as remarkable as Dr. Tro's. He's lost over 150 pounds (68 kilos), a personal experience that transformed his medical practice.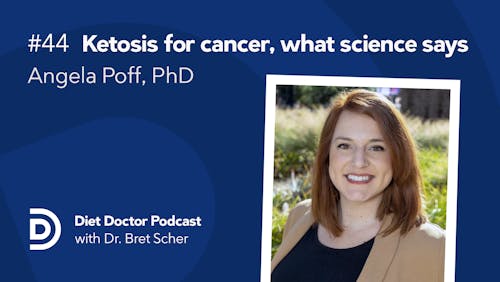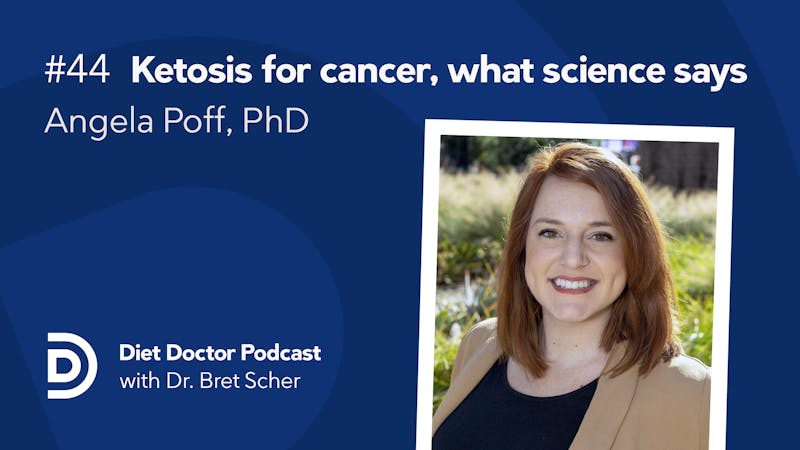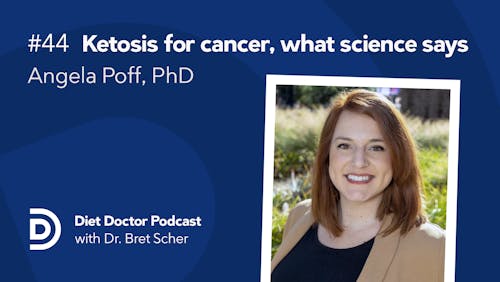 Diet Doctor Podcast #4452:41Dr. Angela Poff is a leading researcher investigating revolutionary, non-toxic metabolic therapies for cancer. Ketones are a leading candidate for that role.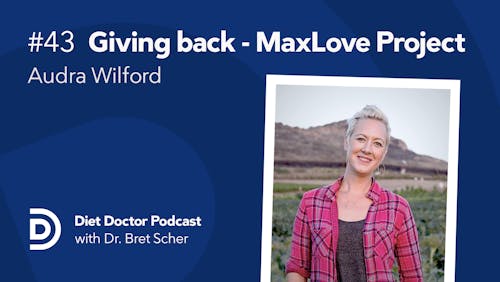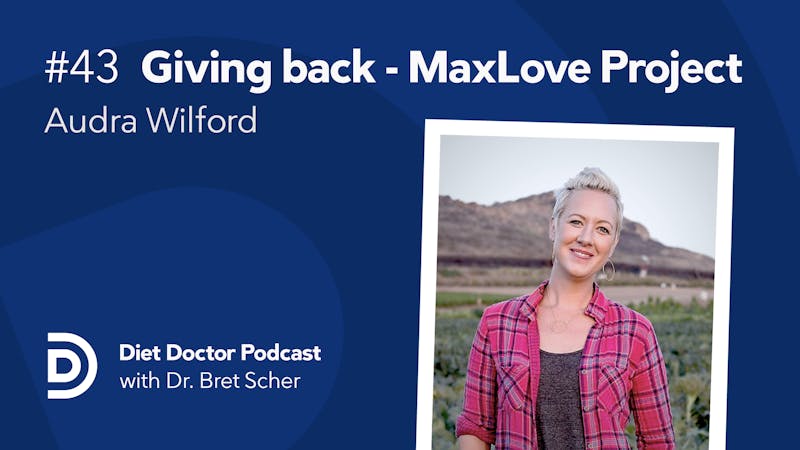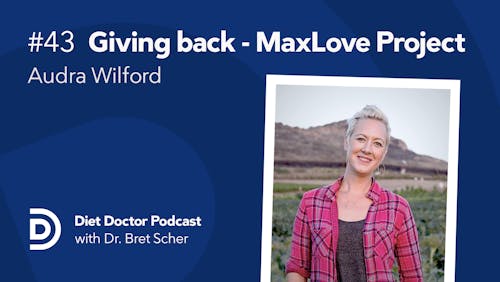 Diet Doctor Podcast #4346:39What would you do if your four-year-old was diagnosed with brain cancer? Hopefully you will never need to find out. But Audra Wilford was not so lucky.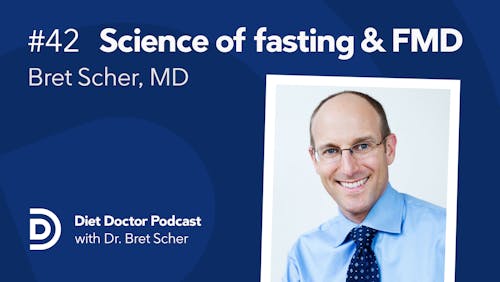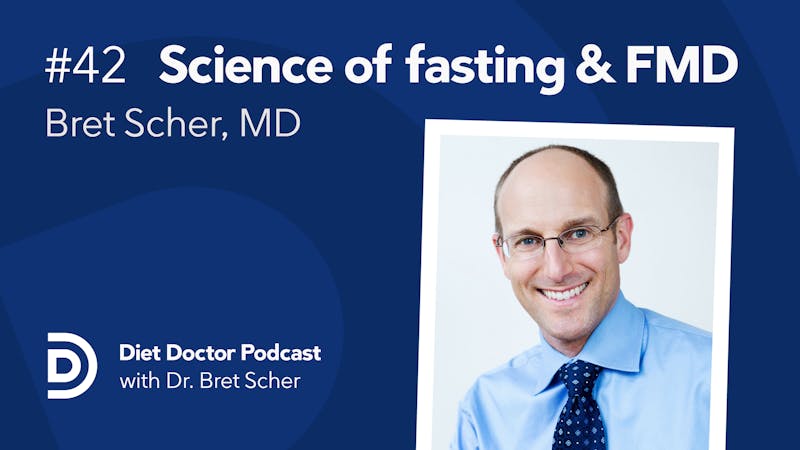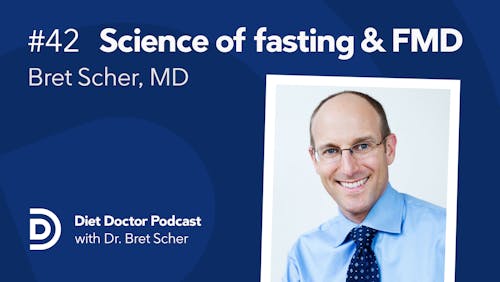 Diet Doctor Podcast #42 with Bret Scher32:25This episode is a break from our interview-style — I'll take the mic for the whole show and discuss the science behind intermittent fasting and fasting-mimicking diets, also known as FMDs.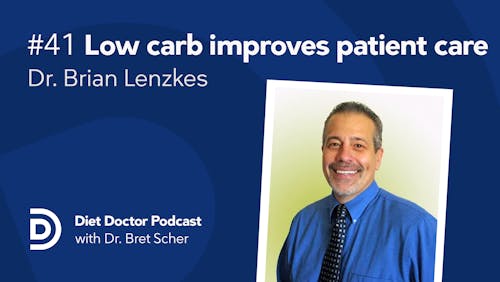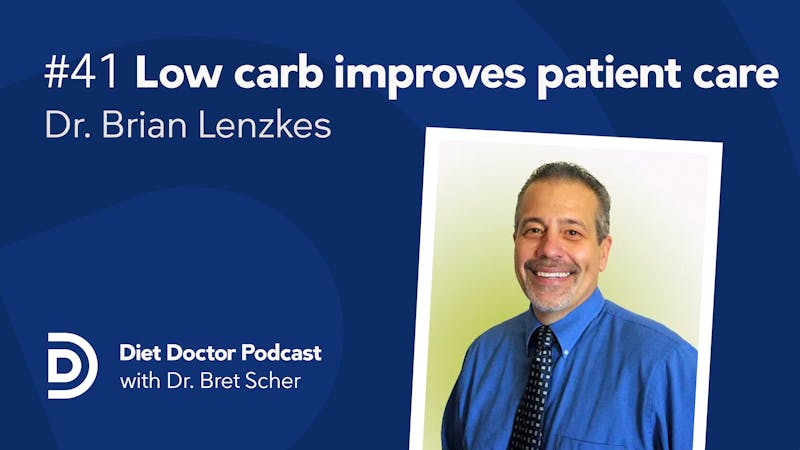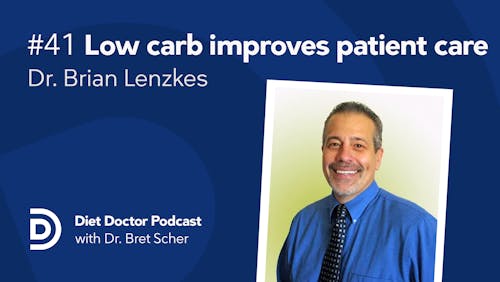 Diet Doctor Podcast #41 with Brian Lenzkes57:03Dr. Lenzkes believes that, as doctors, we need to put our egos aside and do our best for our patients.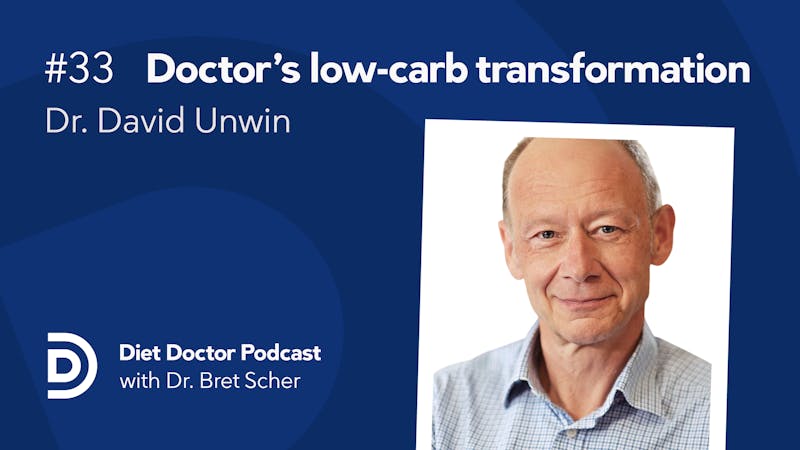 Diet Doctor Podcast #33 – Dr. David Unwin43:25Dr. Unwin was on the verge of retiring as a general practice physician in the UK. Then he found the power of low carb nutrition and began helping his patients in ways he never thought possible.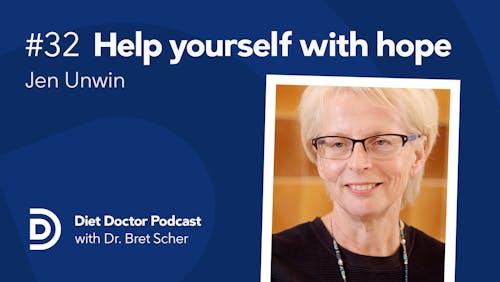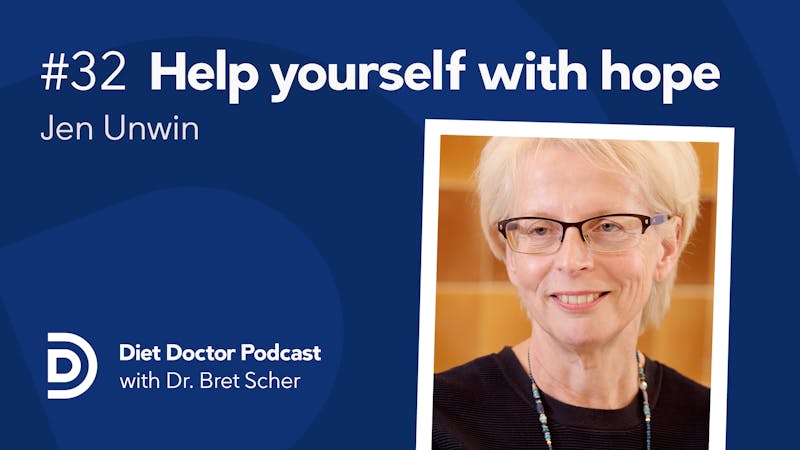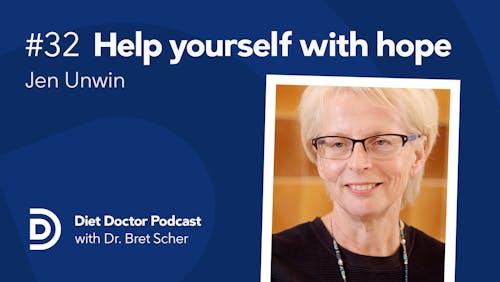 Diet Doctor Podcast #32 – Jen Unwin39:19Life changes can be hard. No question about that. But they don't always have to be. Sometimes you just need a little hope to get you started.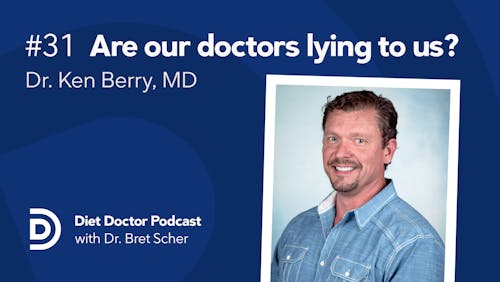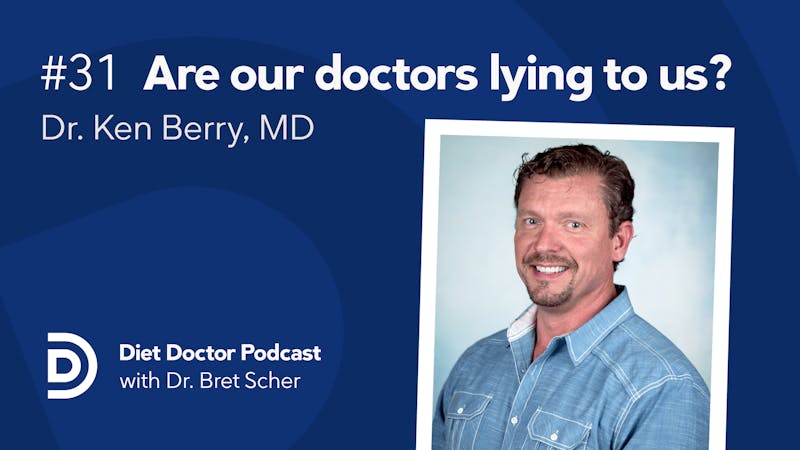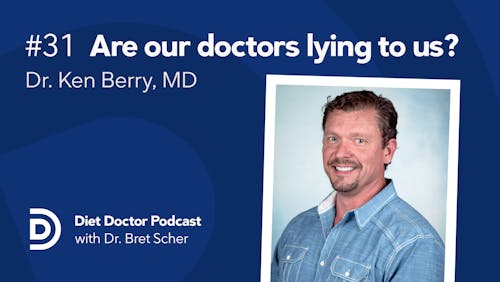 Diet Doctor Podcast #31 – Dr. Ken Berry51:26Dr. Ken Berry wants us all to be aware that much of what our doctors say may be a lie. Maybe not an outright malicious lie, but much of what "we" believe in medicine can be traced back to word-of-mouth teachings without a scientific basis.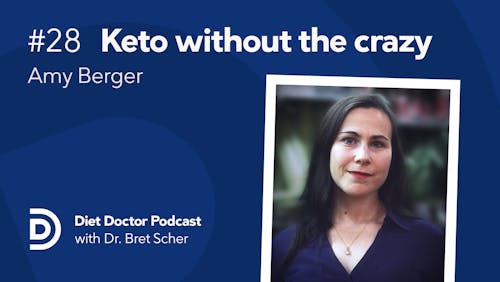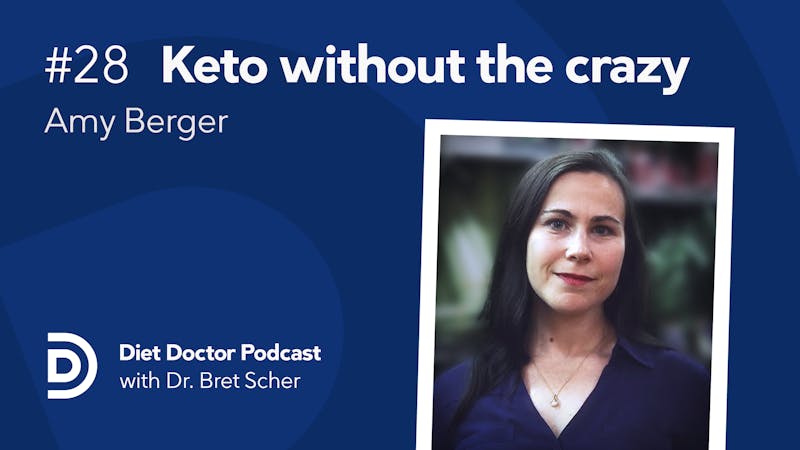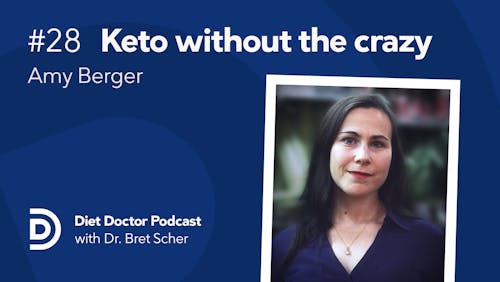 Diet Doctor Podcast #28 – Amy Berger54:29Amy Berger has a no nonsense, practical approach that helps people see how they can get the benefits from keto without all the struggles.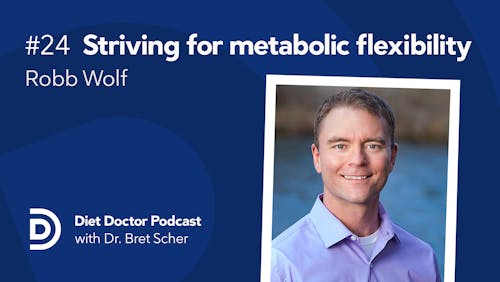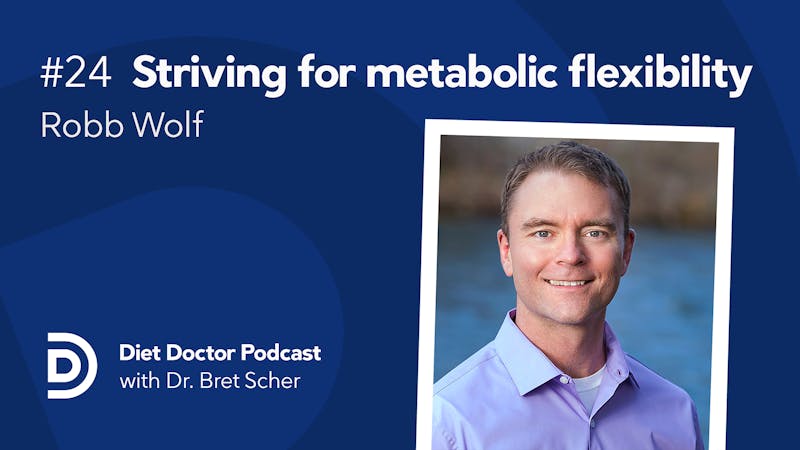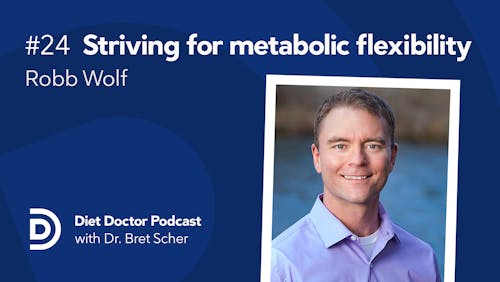 Diet Doctor Podcast #24 – Robb Wolf1:13:49Robb Wolf is one of the pioneers of the popular paleo nutrition movement. Hear his perspectives on metabolic flexibility, using low carb for athletic performance, the politics of helping people and so much more.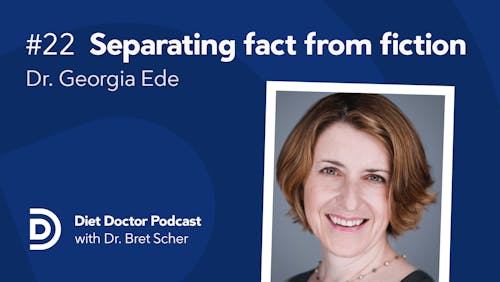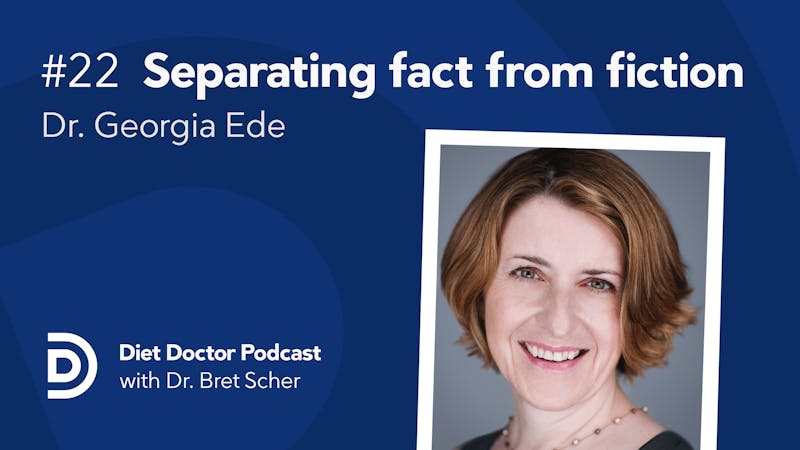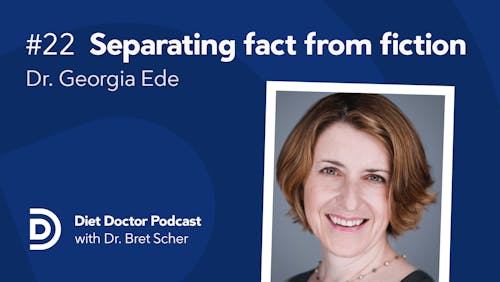 Diet Doctor Podcast #22 – Dr. Georgia Ede48:47As a practicing psychiatrist, Dr. Georgia Ede has seen the benefits of reducing carbohydrate intake on the mental health of her patients.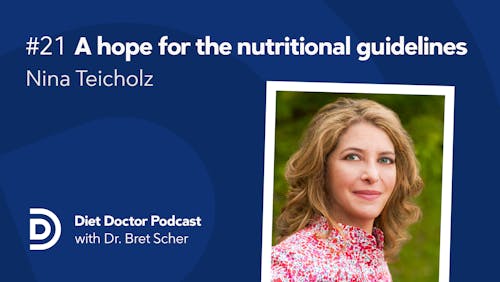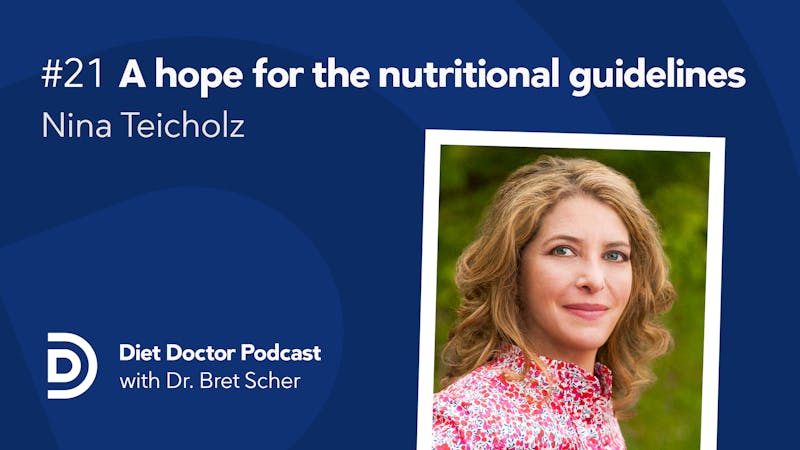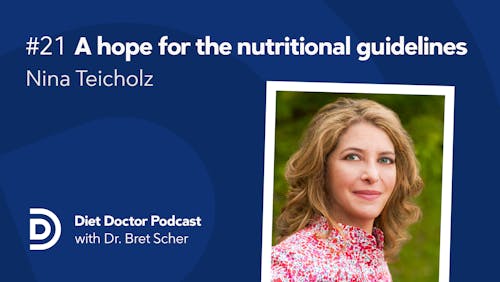 Podcast #21 Nina Teicholz57:12Hear Nina Teicholz's perspective on the faulty dietary guidelines, plus some the advances we have made, and where we can find hope for the future.
The post Diet Doctor Podcast #55 — Kwadwo Kyeremanteng, MD appeared first on Diet Doctor.
Read more: dietdoctor.com